It will all go horribly wrong. That is the inevitable consequence of 100 years of credit expansion from virtually nothing to $250 trillion, plus global unfunded liabilities of probably $500 trillion, plus derivatives of $1.5 quadrillion. This is a staggering total of $2 ¼ quadrillion. Therefore, the question is not what could go wrong since it is guaranteed that all these liabilities will implode at some point. And when they do, it will bring misery to the world of a magnitude that no one could ever imagine. It is of course very difficult to forecast the end of a major cycle. As this is unlikely to be a mere 100-year cycle but possibly a 2000-year cycle. It is also impossible to forecast how long the decline will take. Will it be gradual like the Dark Ages which took 500 years after the fall of the Roman Empire? Or will the fall be much faster this time due to the implosion of the biggest credit bubbles in history? The latter is more likely especially since the bubble will become a lot bigger before it implodes. Also this time we are not talking about real assets crashing in value but the biggest part will be paper assets with no intrinsic value.
Read More Here: IT WILL ALL GO HORRIBLY WRONG | Matterhorn – GoldSwitzerland | Matterhorn – GoldSwitzerland
 Jim Rickards Economic Collapse Is Predicted In 2017
Posted on January 22, 2017 Written by Amy S.
…The following are 11 predictions of economic disaster in 2017 from top experts all over the globe…
#1 Bill Fleckenstein: "They are trying to make the stock market go up and drag the economy along with it. It's not going to work. There's going to be a big accident. When people realize that it's all a charade, the dollar will tank, the stock market will tank, and hopefully bond markets will tank. Gold will rally in that period of time because it's done what it's done because people have assumed complete infallibility on the part of the central bankers."
#2 John Ficenec: "In the US, Professor Robert Shiller's cyclically adjusted price earnings ratio – or Shiller CAPE – for the S&P 500 is currently at 27.2, some 64pc above the historic average of 16.6. On only three occasions since 1882 has it been higher – in 1929, 2000 and 2007."
#3 Ambrose Evans-Pritchard, one of the most respected economic journalists on the entire planet: "The eurozone will be in deflation by February, forlornly trying to ignite its damp wood by rubbing stones. Real interest rates will ratchet higher. The debt load will continue to rise at a faster pace than nominal GDP across Club Med. The region will sink deeper into a compound interest trap."
#4 The Jerome Levy Forecasting Center, which correctly predicted the bursting of the subprime mortgage bubble in 2007: "Clearly the direction of most of the recent global economic news suggests movement toward a 2016 downturn."
#5 Paul Craig Roberts: "At any time the Western house of cards could collapse. It (the financial system) is a house of cards. There are no economic fundamentals that support stock prices — the Dow Jones. There are no economic fundamentals that support the strong dollar…"
#6 David Tice: "I have the same kind of feel in '98 and '99; also '05 and '06.  This is going to end badly. I have every confidence in the world."
#7 Liz Capo McCormick and Susanne Walker: "Get ready for a disastrous year for U.S. government bonds. That's the message forecasters on Wall Street are sending."
#8 Phoenix Capital Research: "Just about everything will be hit as well. Most of the 'recovery' of the last five years has been fueled by cheap borrowed Dollars. Now that the US Dollar has broken out of a multi-year range, you're going to see more and more 'risk assets' (read: projects or investments fueled by borrowed Dollars) blow up. Oil is just the beginning, not a standalone story.
If things really pick up steam, there's over $9 TRILLION worth of potential explosions waiting in the wings. Imagine if the entire economies of both Germany and Japan exploded and you've got a decent idea of the size of the potential impact on the financial system."
#9 Rob Kirby: "What this breakdown in the crude oil price is going to spawn another financial crisis.  It will be tied to the junk debt that has been issued to finance the shale oil plays in North America.  It is reported to be in the area of half a trillion dollars worth of junk debt that is held largely on the books of large financial institutions in the western world.  When these bonds start to fail, they will jeopardize the future of these financial institutions.  I do believe that will be the signal for the Fed to come riding to the rescue with QE4.  I also think QE4 is likely going to be accompanied by bank bail-ins because we all know all western world countries have adopted bail-in legislation in their most recent budgets.  The financial elites are engineering the excuse for their next round of money printing . . .  and they will be confiscating money out of savings accounts and pension accounts.  That's what I think is coming in the very near future."
#10 John Ing: "The 2008 collapse was just a dress rehearsal compared to what the world is going to face this time around. This time we have governments which are even more highly leveraged than the private sector was.
So this time the collapse will be on a scale that is many magnitudes greater than what the world witnessed in 2008."
#11 Gerald Celente: "What does the word confidence mean? Break it down. In this case confidence = con men and con game. That's all it is. So people will lose confidence in the con men because they have already shown their cards. It's a Ponzi scheme. So the con game is running out and they don't have any more cards to play.
What are they going to do? They can't raise interest rates. We saw what happened in the beginning of December when the equity markets started to unravel. So it will be a loss of confidence in the con game and the con game is soon coming to an end. That is when you are going to see panic on Wall Street and around the world."(source)
Read full article: http://www.prepperfortress.com/jim-rickards-economic-collapse-is-predicted-in-2017-us-dollar-crash-gold-prices-to-10k-massive-78-u-s-depopulation/
5 Signs of a U.S. Economic Collapse in 2017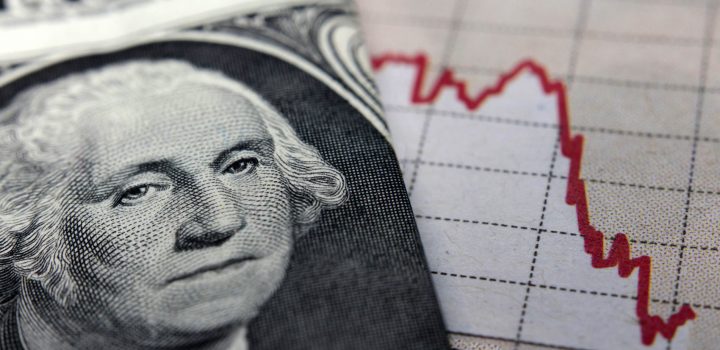 Will a U.S. Economic Collapse Happen in 2017?
Could the U.S. experience an economic collapse in 2017? The idea sounds pretty implausible; after all, U.S. stocks are at record levels, unemployment has fallen to 4.6%, and the Fed recently raised its key lending rate. Surely these are signs that the U.S. economy is going strong?
Wrong.
The economic forecast for 2017 is more than bleak, and there is more than enough economic data out there to show there could be a U.S. economic collapse in 2017. Despite trillions of dollars in quantitative easing, the U.S. economy remains fragile, and not even the euphoria, hype, and optimism around President-elect Donald J. Trump will be able to resuscitate what President Obama left him.
#1. U.S. Unemployment Is Not 4.6%
#2. U.S. Inflation Is Stretching American Households
#3. More and More Americans in Debt and Out of Money
#4. U.S. Economy Not Prepared for Rate Hikes
#5. U.S. Stocks Significantly Overvalued
Read full article: https://www.lombardiletter.com/5-signs-u-s-economic-collapse-2017/5229/
The above holds true to every western country; we are all pegged to the U.S. Dollar; and, if America falls, we all do;
The US Economy Continues Its Collapse
— Paul Craig Roberts; August 10, 2015 |
When I was a Wall Street Journal editor, the deplorable condition of the US economy would have been front page news.
UPDATE: During the recovery year July 2014 – July 2015, the labor force participation rate fell from 62.9% to 62.6%. The number of Americans not counted as part of the labor force rose by 1,795,000. These are people who are discouraged from inability to find a job and have ceased looking for work. The 93,770,000 Americans considered to no longer be in the labor force are 60% of the size of the 157,106,000 Americans in the civilian labor force.
Read full article: http://www.paulcraigroberts.org/2015/08/10/us-economy-continues-collapse-paul-craig-roberts/
Foreigners Are Dumping U.S. Debt At A Record Pace And Our $20 Trillion National Debt Is Poised To Become A Major Crisis
While most of the country has been focused on the inauguration of Donald Trump, a very real crisis has been brewing behind the scenes. Foreigners are dumping U.S. debt at a faster rate than we have ever seen before, and U.S. Treasury yields have been rising. This is potentially a massive problem, because our entire debt-fueled standard of living is dependent on foreigners lending us gigantic mountains of money at ultra-low interest rates. If the average rate of interest on U.S. government debt just got back to 5 percent, which would still be below the long-term average, we would be paying out about a trillion dollars a year just in interest on the national debt. If foreigners keep dumping our debt and if Treasury yields keep climbing, a major financial implosion of historic proportions is absolutely guaranteed within the next four years.
Read full article: http://theeconomiccollapseblog.com/archives/foreigners-are-dumping-u-s-debt-at-a-record-pace-and-our-20-trillion-national-debt-is-poised-to-become-a-major-crisis
This is Worse than Before the Last Three Crashes 
by Wolf Richter • Mar 4, 2017 •
This chart shows "multiple compression" is coming.
How long can this surge in stocks go on? That's what everyone wants to know. Projections range from "forever" – these projections have become increasingly common – to "it's already finished." That's a fairly wide range.
Everyone has their own reasons for their boundless optimism or their doom-and-gloom outlooks. But there are some factors – boundless optimists should push them aside assiduously – that, from a historical point of view, would trigger tsunami sirens. Because in the end, it's not different this time. And the cycle of "multiple expansion" and "multiple compression" is one of those factors.
Read full article: http://wolfstreet.com/2017/03/04/pe-multiple-expansion-at-record-multiple-compression-coming/
Biggest Financial Bubble in History Will Engulf World
-Gregory Mannarino; By Greg Hunter On April 20, 2016 In Market Analysis
Greg Hunter's USAWatchdog.com
Financial analyst and stock trader Gregory Mannarino says pay no attention to the rising stock market because it is "fake." Mannarino says, "The manipulation is absolutely epic. We have never seen anything like it. There is going to be a horrible price to pay for this. Why? Because it will correct to fair market value. There is no doubt in my mind that all of this will correct to fair value. All these distortions can only go so far, and we know this. We have seen this throughout history without exception. . . . We have the biggest bubble in the history of the world, and that is the debt bubble that has re-inflated this stock market bubble, it will burst. It will burst because every single financial bubble in history, without exception, has burst before it. This one is going to burst too, but this one is going to engulf the world. It's going to be unlike anything we've seen in the history of the world, and there is no doubt that the middle class will no longer exist when this occurs. It's going to be a massive transfer of wealth to these financial institutions that are going to go short all of this. It is legal theft on a magnitude and scale that is unimaginable."
The mainstream media is ignoring massive fraud by banks. The latest fraud is the admission by Deutsche Bank that it rigged both the gold and silver markets with other big banks. Mannarino says, "Of course, they have to ignore it. They have no choice to ignore it. Why? It's the system, and the system relies on one thing only and that's confidence. They can't allow the general public to understand there is absolute fraud involved in the biggest banks on earth.
There is information, analysis and videos on the home page of TradersChoice.net, and it's all free.
Related Posts:
Source: http://usawatchdog.com/biggest-financial-bubble-in-history-will-engulf-world-gregory-mannarino/
Financial Collapse Leads To War
Tuesday, January 12, 2016 – Dmitry Orlov
…Analysts have proposed a variety of explanations for America's hyperactive, oversized militarism. Here are the top three:
1. The US government has been captured by the military-industrial complex, which demands to be financed lavishly. Rationales are created artificially to achieve that result. But there does seem to be some sort of pressure to actually make weapons and field armies, because wouldn't it be far more cost-effective to achieve full-spectrum failure simply by stealing all the money and skip building the weapons systems altogether? So something else must be going on.
2. The US military posture is designed to assure Americans of their imagined "full-spectrum dominance" over the entire planet. But "full-spectrum dominance" sounds a little bit like "success," whereas what we see is full-spectrum failure. Again, this story doesn't fit the facts.
3. The US acts militarily to defend the status of the US dollar as the global reserve currency. But the US dollar is slowly but surely losing its attractiveness as a reserve currency, as witnessed by China and Russia acting as swiftly as they can to unload their US dollar reserves, and to stockpile gold instead. Numerous other nations have entered into arrangements with each other to stop using the US dollar in international trade. The fact of the matter is, it doesn't take a huge military to flush one's national currency down the toilet, so, once again, something else must be going on.
There are many other explanations on offer as well, but none of them explain the fact that the goal of all this militarism seems to be to achieve failure.
Perhaps a simpler explanation would suffice? How about this one:
The US has surrendered its sovereignty to a clique of financial oligarchs. Having nobody at all to answer to, this American (and to some extent international) oligarchy has been ruining the financial condition of the country, running up staggering levels of debt, destroying savings and retirements, debasing the currency and so on. The inevitable end-game is that the Federal Reserve (along with the central banks of other "developed economies") will end up buying up all the sovereign debt issuance with money they print for that purpose, and in the end this inevitably leads to hyperinflation and national bankruptcy. A very special set of conditions has prevented these two events from taking place thus far, but that doesn't mean that they won't, because that's what always happens, sooner or later.
Read full article: http://cluborlov.blogspot.mx/2016/01/financial-collapse-leads-to-war.html#more