Ronmamita's Blog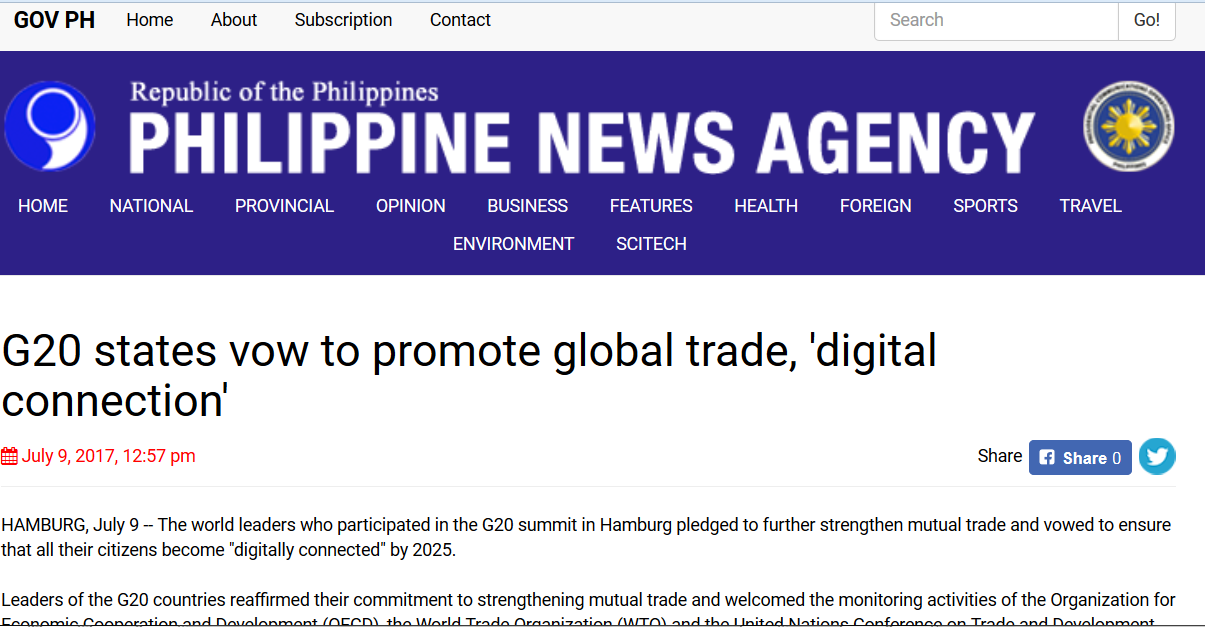 Screenshot official webpage pna.gov.ph
Globalization: Mandatory, Everyone Must Have A Digital Bank Account?
What Does It Mean When the finance ministers for the worldwide monetary system and banking cartel say all citizens will be "digitally connected" by 2025?
Are they talking about Direct Bank Deposit: FINTECH-Blockchain-Cashless-Society-Digital-Economy?
For years I have been researching their documents and piecing the globalization agenda puzzle together.
Rural, emerging markets, and poor regions where villages and individuals do not have a bank account, or computer will now have internet connection and digital bank accounts. This allows everyone to be "digitally connected" but more importantly more taxes and personal data will be collected via the digital banks and the digital economy.
Read what BitBay really is.
If you have an Internet connection, you can use BitBay to buy and sell products directly with people from anywhere in the world.
When you have researched the globalists from…
View original post 468 more words