Ronmamita's Blog
– Satan, The Prince of This World –
What will truth seekers find researching this Age of Deception?
There are secret organizations that worship Satan with members in religions, governments and mega-corporations…
The Pope and the Pontifical Academy recently hijacked the news with this new campaign against freedom: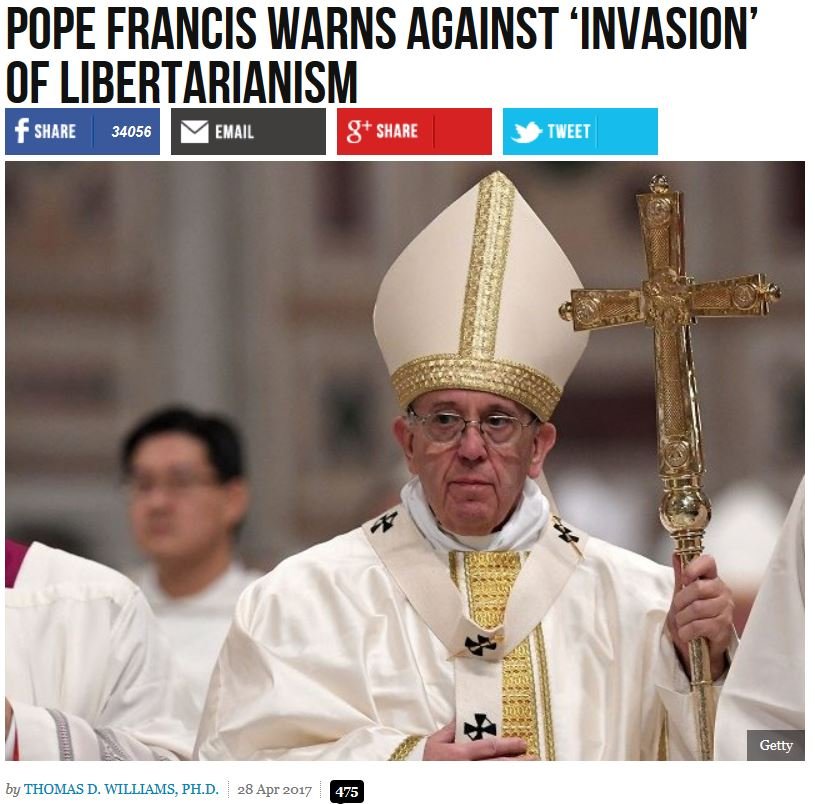 "I cannot fail to speak of the grave risks associated with the invasion of the positions of libertarian individualism at high strata of culture and in school and university education," the Pope said in an message sent to members of the Pontifical Academy of Social Sciences meeting in the Vatican.
…Readscathing assault on libertarians.
Is Lucifer "the ruler of this world"?
…and his handiwork is hiding in plain sight?
Jeff Berwick aka The Dollar Vigilante exposed pope Francis and alerted us to this latest worldwide campaign against freedom and truth.

Title: A Response to Pope Francis' Attack on…
View original post 852 more words