When is the U.S. people holding a referendum?
Reclaim Our Republic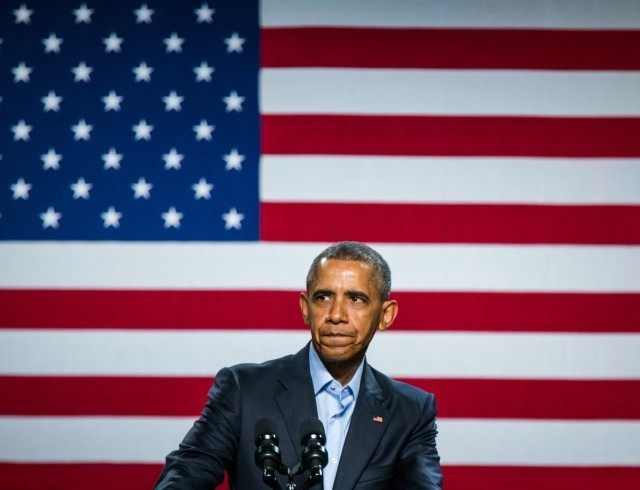 Five Members of the British Parliament and a Member of the European Parliament have written to U.S. President Barack Obama urging him to stay out of Britain's referendum on the country's membership of the European Union (EU).
Peter Bone (Conservative), Kate Hoey (Labour), Kelvin Hopkins (Labour), Tom Pursglove (Conservative), Sammy Wilson (Democratic Unionist Party), and UKIP leader Nigel Farage have co-authored a letter to President Obama warning him that an intervention by a foreign leader could have the opposite effect than intended.
The letter states: "With so much at stake, it is imperative that the question of exiting the European Union is not one answered by foreign politicians or outside interests, but rather by the British people who must ultimately live with change or the status quo.
The British politicians declare: "issues of national sovereignty must be decided exclusively by the people of the United Kingdom". They state:…
View original post 314 more words