We do not question that that you are working hard, mr kashkari, our question is who are you working for?
Stop Making Sense
Adam Samson reports for the Financial Times: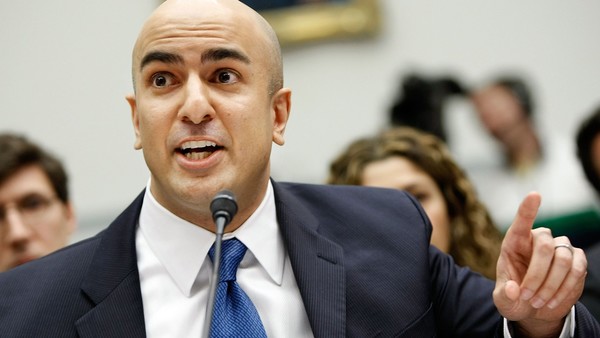 America's biggest banks pose a potentially "nuclear" threat to the US economy and regulators should consider breaking them up, according to the new head of the Minneapolis Federal Reserve.
Neel Kashkari, who was a key architect of Wall Street's 2008 bailout, said the largest US lenders remain "too big too fail". He said in his first public comments since becoming the head of the Minneapolis Fed at the start of the year that efforts to regulate the big banks since the financial crisis had not gone far enough.
A break-up should be on the table, alongside a plan to turn the largest into public utilities by "forcing them to hold so much capital that they virtually can't fail", he said. Taxing leverage throughout the financial system to "reduce systemic risks wherever they lie" should be considered as well, he added.
Mr Kashkari said…
View original post 78 more words